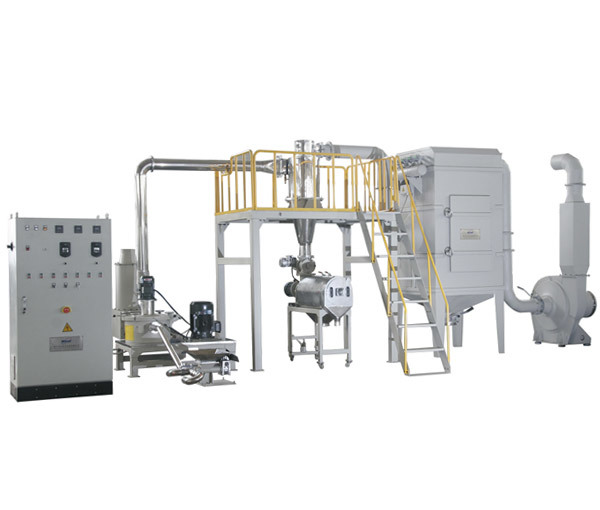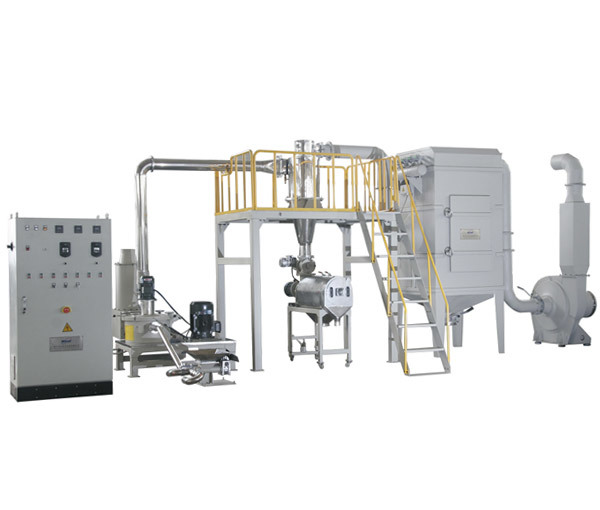 ACM series grinding system china
---
ACM series Grinding System
Keywords: Mixer, extruder, cooling tablet press
Summary: The company focuses on R&D and manufacturing of powder equipment, plastic powder equipment, powder machinery, powder coating equipment, powder production lines, powder coating equipment, and powder coating automatic production lines.
ACM series grinding system china
---
ACM series grinder is a key equipment in whole powder coating production line, designed with functions of high speed milling , air classifying , cyclone sifting, and the fine powder collection, it is widely applied for the production of pigment,calcium,carbonate,medicine and food etc.
ACM series grinding system is one of the main products of Yantai Wutai chemical equipment Co.,Ltd with good price and quality,Factory direct sales Low price.Our company is a professional supplier(s) china and manufacturers China,with various products on sales.
Features:
*Homogeneous and stable particle distribution
*Particle size adjustable
*High output capacity
*Higher recollection rate ≥98%
*Easy to clean and maintenance
*Operation safety
*Mill humidity monitored(option)
*Cyclone double cooling
*Mill cover open/close by electricity/air(optional equipment )
*Casting air blower body,lower noise.(optional equipment)
Specification
| | | | | | | | |
| --- | --- | --- | --- | --- | --- | --- | --- |
| Model | ACM-07 | ACM-10 | ACM-20 | ACM-25 | ACM-30 | ACM-40 | ACM-50 |
| Output(kg/h) | 80-100 | 150-200 | 200-300 | 300-450 | 500-600 | 700-800 | 800-1000 |
| Main motor(kw) | 5.5 | 7.5 | 11 | 15 | 22 | 30 | 37 |
| Main mill speed(rpm) | 7500 | 7000 | 6000 | 6000 | 5000 | 4500 | 4000 |
| Classifier motor(kw) | 1.1 | 1.1 | 2.2 | 3.0 | 4.0 | 4.0 | 5.5 |
| Classifier speed(rpm) | 0-2980 | 0-2980 | 0-2980 | 0-2980 | 0-2980 | 0-2980 | 0-2980 |
| Feeding motor(kw) | 0.37 | 0.55 | 1.1 | 1.1 | 1.5 | 1.5 | 2.2 |
| Fan motor(kw) | 5.5 | 7.5 | 11 | 18.5 | 22 | 37 | 45 |
| Overall dimension(m) | 4.3*1.2*2.7 | 6*1.3*3.2 | 8*1.4*3.8 | 8*1.5*3.8 | 8*2.2*3.9 | 8*1.7*4 | 8*1.8*4 |
---