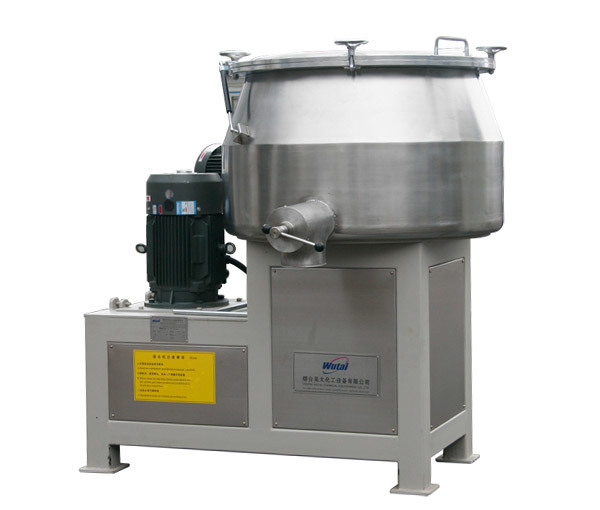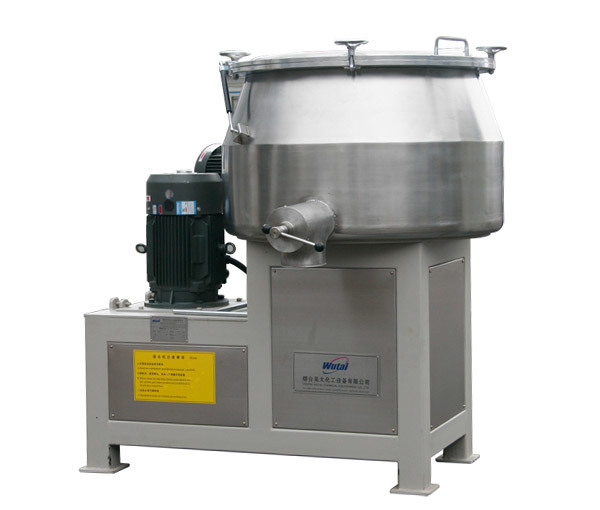 HG series high speed pre-mixer
---
HG series high speed pre-mixer
Keywords: Mixer, extruder, cooling tablet press
Summary: The company focuses on R&D and manufacturing of powder equipment, plastic powder equipment, powder machinery, powder coating equipment, powder production lines, powder coating equipment, and powder coating automatic production lines.
HG series high speed pre-mixer
---
This machine is suitable for mixing solid coarse and lumpish multi-component material. The material will be crushed during mixing. Pigment and chemical auxiliary disperse homogeneously, machine can be dismounted easily. there is no powder leakage because of superior sealing.
Main Features:
*Easy cleaning , convenient for color changing.
*Mixing homogeneously and crushing efficiently
*Adjustable mixing time preset and controlled accurately
*Easy discharging, high output
*There is over loading and safety protection for motors, Operation safety
Specification
Model

Output/tank

(kg)

Mixing motor

(kw)

Crushing motor

(kw)

Mixing time

(Min/container)

Dimension

(L*W*H m)

HG-100

80

5.5

4

4-6

Ø 0.7*1.3*1.38

HG-150

150

7.5

4

4-6

Ø 1.2*1.6*1.6

HG-300

300

15

5.5

4-6

Ø 1.3*1.5*1.8

HG-500

500

18.5

7.5

4-6

Ø 1.6*1.6*1.9

HG-600

600

22

7.5

4-6

Ø 1.6*1.6*1.9

HG-800

650-800

30

7.5/2

4-6

Ø 1.9*1.9*2.0

HG-1000

900-1000

45

7.5/2

4-6

Ø 2.0*2.2*2.5
---