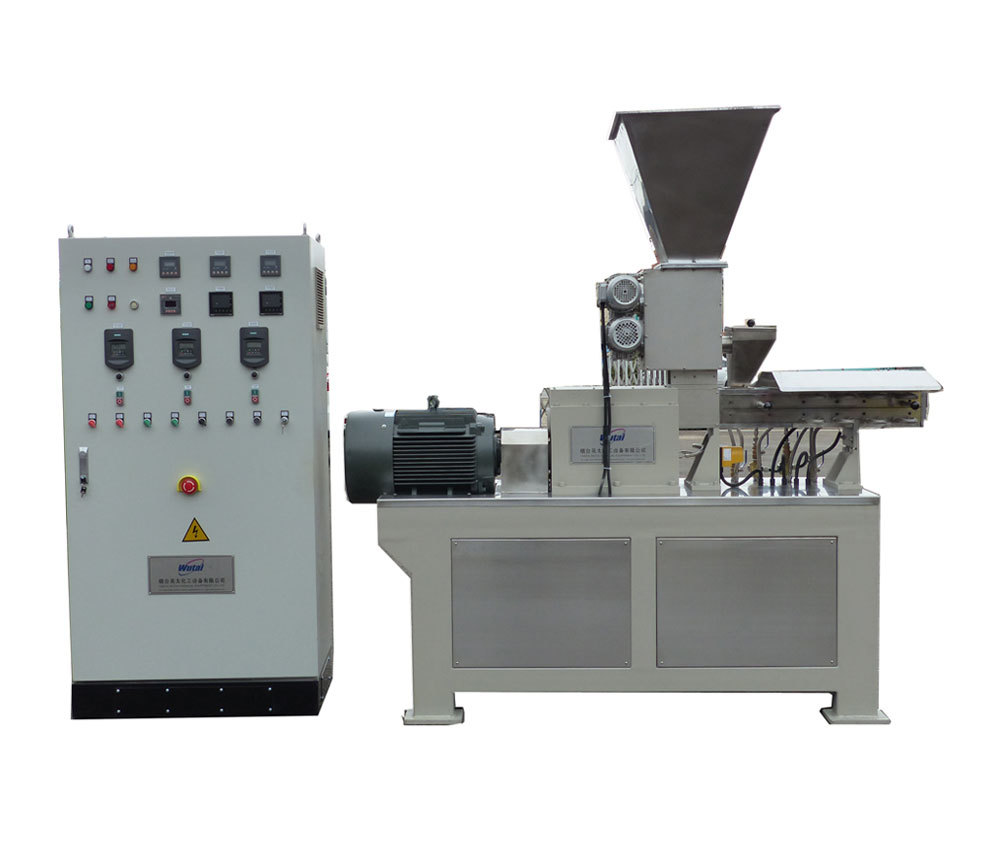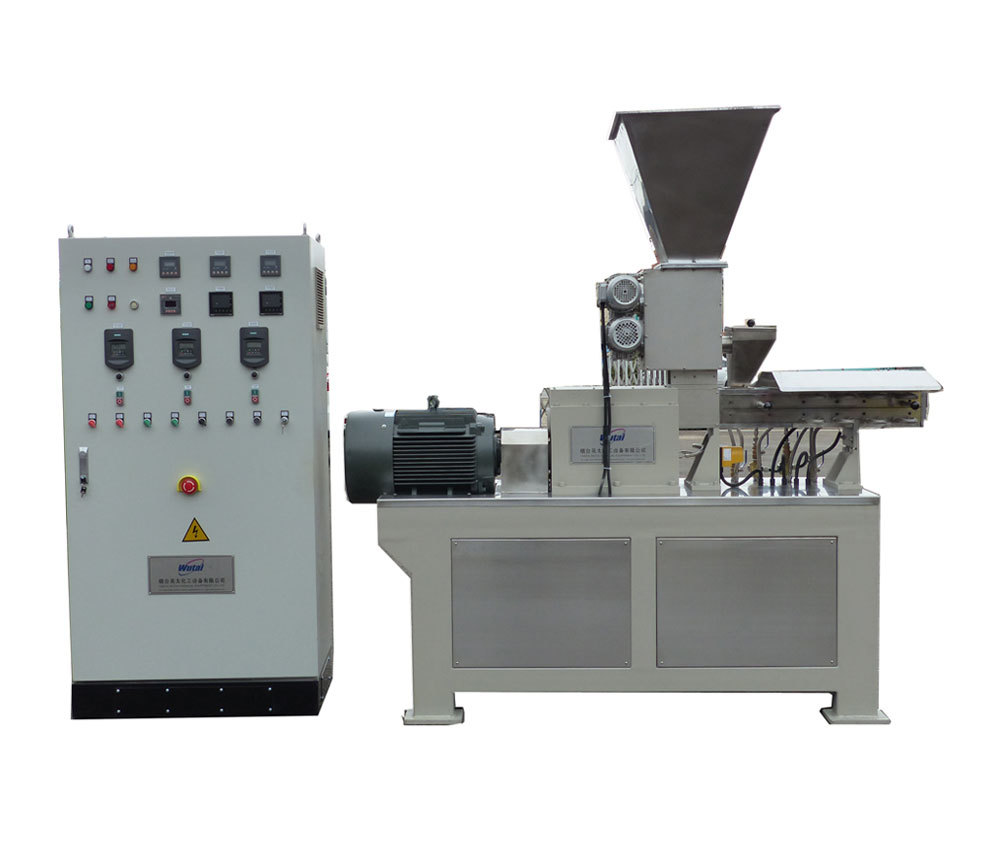 GSJ series twin screw extruder
---
GSJ series twin screw extruder
Keywords: Mixer, extruder, cooling tablet press
Summary: The company focuses on R&D and manufacturing of powder equipment, plastic powder equipment, powder machinery, powder coating equipment, powder production lines, powder coating equipment, and powder coating automatic production lines.
GSJ series twin screw extruder
---
This machine is high speed twin screw extruder with special screw element design with two co-rotating screw shafts. ,high output capacity ,good wear resistance and exchangeable liners . The raw material in barrel is to be excellently dispersed and kneaded owing to the screw elements and kneading blocks on the two shafts are precisely meshed together. This extruder is an ideal equipment for extruding various chemical materials.
Features
*New and efficient heating system, convenient replacement
*Direct and removable water cooling system, easy cleaning
*Perfect kneading effect ,high output
*Barrel equipped with high efficient heat exchange and automatic temperature control system
*The two side open barrel design ,easy to clean
*Hopper with screw shaft ensuring the uniform material feeding
*Automatic alarm control system of lubricating oil (optional equipment)
*Advanced two way PID temperature control system with tolerance ±2 ℃
*The clamshell barrel equipped with automatic recycling filtered water cooling system (optional equipment)
*To void the raw material jam in the hopper , the feeder is with vibrate or swing system(optional equipment)
*There is strong permanent metal magnetic detector system at hopper
Specification
| | | | | | | | |
| --- | --- | --- | --- | --- | --- | --- | --- |
| Model | 33-50 | 50-60 | 50-80 | 58-90A | 58-90B | 65-100 | 70-110 |
| Output(kg/h) | 40-80 | 100-150 | 200-300 | 350-450 | 450-550 | 600-700 | 800-1000 |
| Screw Dia(mm) | Ø 33 | Ø50 | Ø 50 | Ø 58 | Ø 58 | Ø 65 | Ø 70 |
| Screw length(l/d)) | 15:1 | 13:1 | 16:1 | 16:1 | 16:1 | 16:1 | 16:1 |
| Main motor(kw) | 7.5 | 15 | 22 | 30 | 37 | 45 | 75 |
| Screw speed(rpm) | 510 | 500 | 700 | 730 | 730 | 730 | 730 |
| Feeding motor(kw) | 0.37 | 0.75 | 0.75 | 1.1 | 1.5 | 1.5 | 2.2 |
---