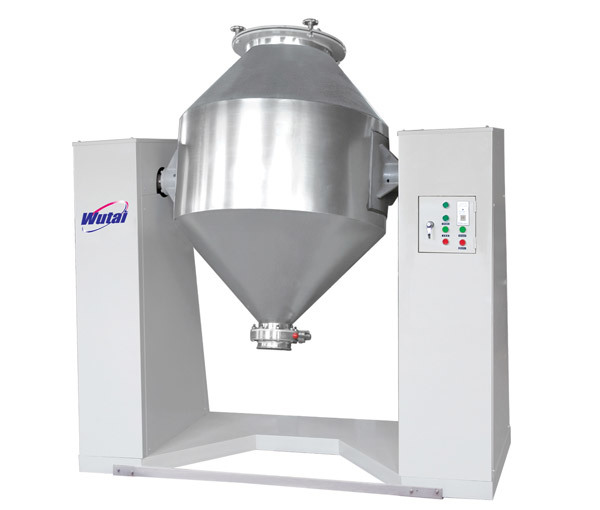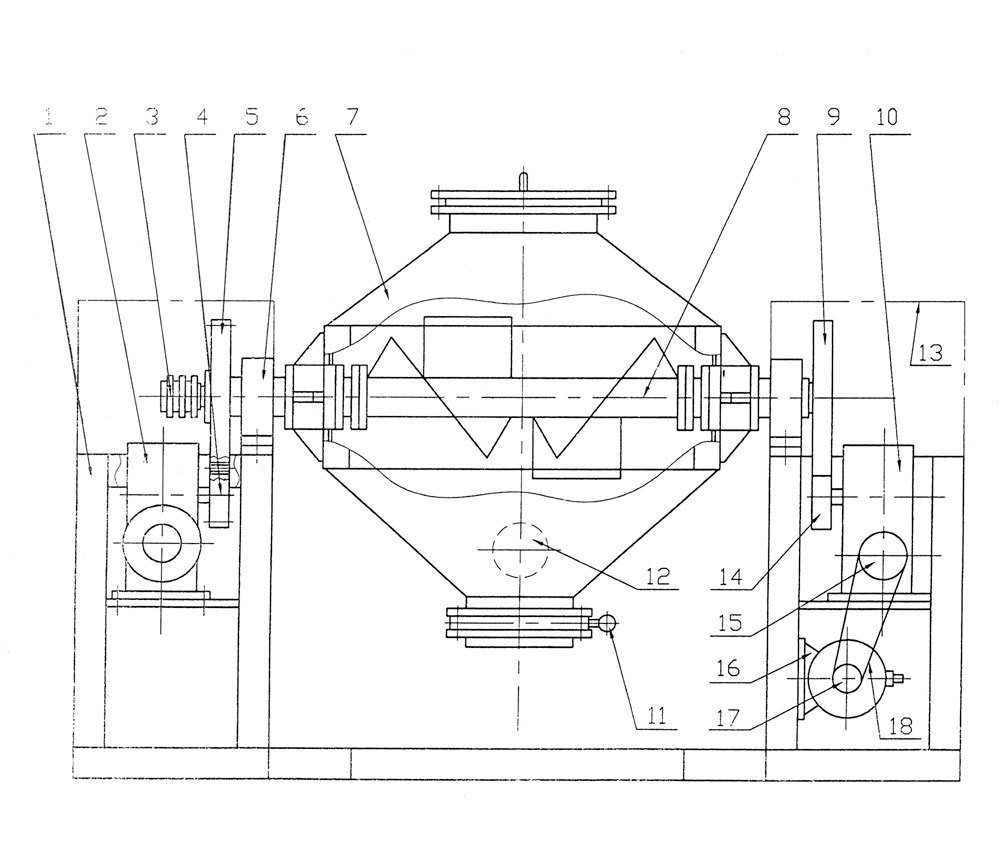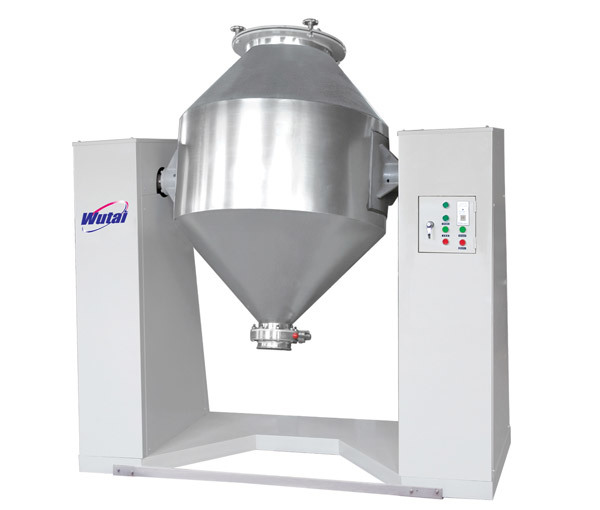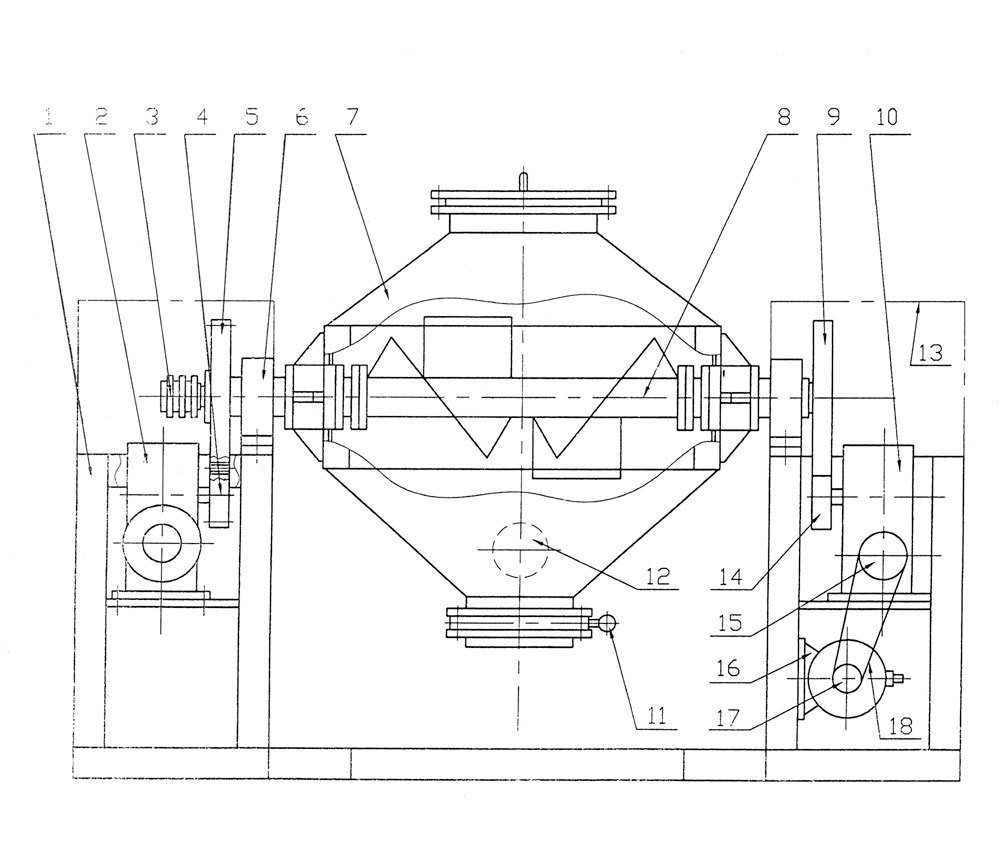 ZXH series cone mixer
---
Keywords: Mixer, extruder, cooling tablet press
Summary: The company focuses on R&D and manufacturing of powder equipment, plastic powder equipment, powder machinery, powder coating equipment, powder production lines, powder coating equipment, and powder coating automatic production lines.
---
Features:
1. Multi-functions :can used for medicine , powder coating , leveling agent ,food additives ...
2. Easy clearance: there is no dead corner in the mixer ,and uneasy to get stuck ,axis ,mixing rod ,can be easily disassembled for clearance .
3. Good effect.
This series of mixers gathers the advantage of various mixers . The container can radically rotate in circumference to direction to make the inside materials mover from side to another side in multiple circles .The series of mixer is solidifiable ,flammable and explosive materials ,such as powder coating and food additives , etc.
Specification
Model

Mixing time

(min)

Motor Power

(kw)

Capacity

(kg/time)

Dimension

(m)

ZXH-100

10-30

1.87

20-40

1.35*0.7*1.5

ZXH-300

10-30

3.1

80-150

1.76*0.8*1.7

ZXH-600

10-30

3.7

250-300

2.2*1.0*1.7

ZXH-1000

15-40

9.5

300-500

2.7*1.3*1.9

ZXH-1500

15-40

9.5

500-800

2.9*1.4*2.1

ZXH-2000

15-40

12.5

800-1000

3.0*1.6*2.3

ZXH-4000

20-40

15

1600-2000

3.0*1.6*2.3
---