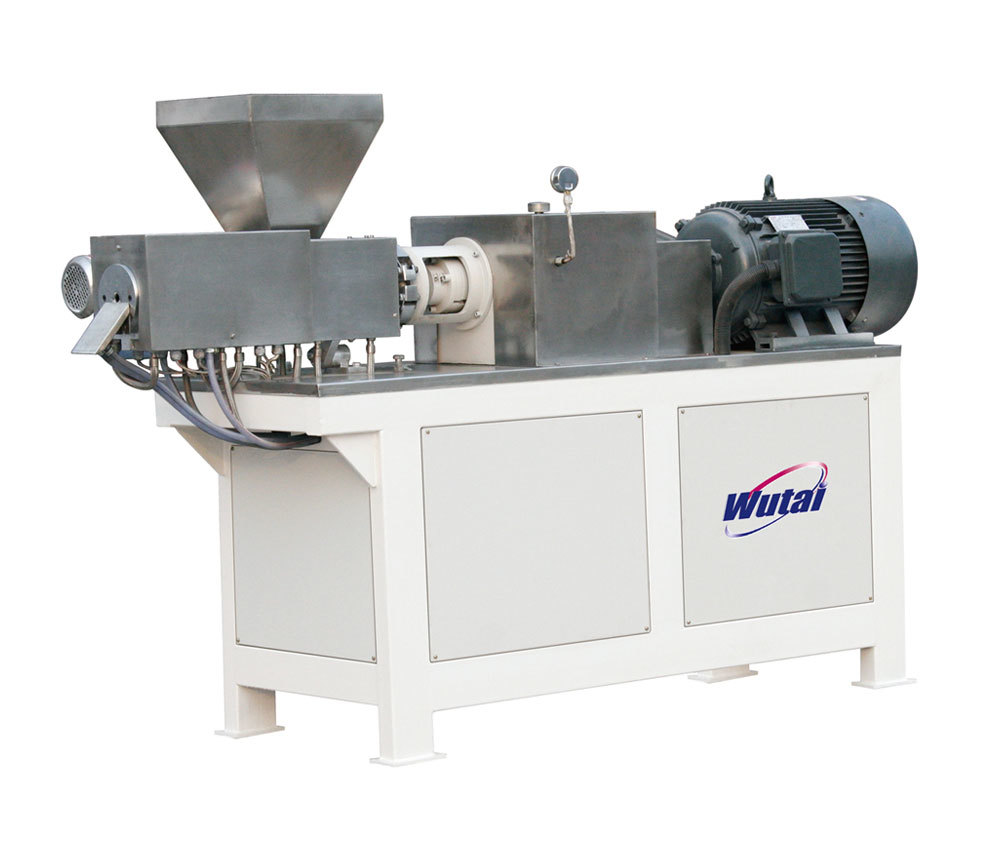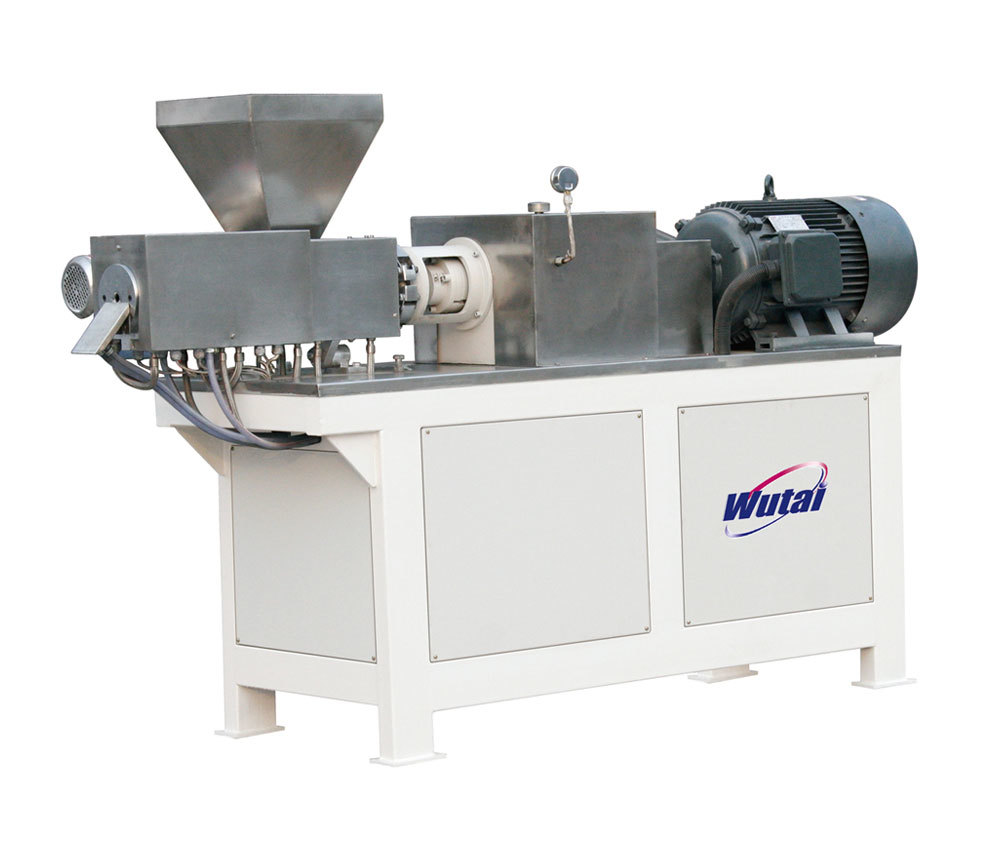 WSE series reciprocating and damping single screw extruder
---
Keywords: Mixer, extruder, cooling tablet press
Summary: The company focuses on R&D and manufacturing of powder equipment, plastic powder equipment, powder machinery, powder coating equipment, powder production lines, powder coating equipment, and powder coating automatic production lines.
WSE series reciprocating and damping single screw extruder
---
This singe screw extruder has a versatile and high performance kneading and dispersion system for manufacturing powder coating and other products. The kneader has a unique design which the spiral elements have three breaks within one screw pitch on the shaft ,on the counter part of the breaks , there are three lines of stationery pins in the liner , all these permit the screw to reciprocate while rotating , with each round of screw rotating movement , the shaft does on reciprocating movement.
Under the function of the screw element and pins , the material no only sheared ,but also conveyed the reciprocally between them
The material back and forward movement assists the radial movement with an effective axial oscillating movement for each 360 rotation , different from a simple mixing by twin screw extruder ,the material is sheared ,kneaded , and rotated continuously by the single screw extruder .
With radial and axial mixing together , it generate better mixing effect , offers the excellent dispersing and homogenizing in short time . Otherwise , it increase the self-cleaning as well by the mesh of the screw element and kneading pins.
Single screw extruder is one of the main products of Yantai Wutai chemical equipment Co.,Ltd with good price and quality,Factory direct sales Low price.Our company is a professional supplier(s) china and manufacturers China,with various products on sales.
Features
*High quality powder
*Any powder which twin screw extruder unable to mix it well
*The powder has to be kneaded in a very clean barrel
*The powder sensitive to high temperature
*Large m medium and small scale production and various colors
*Stable even wrinkle of texture powder
*Short time processing , minimum consumption , optimum quality
*The reciprocating movement permits kneading ,dispersing , shearing , and homogenizing in one processing
*Each to clean and maintenance ,change color conveniently
Specification
Model

Screw dia

(mm)

Screw length/dia

Main motor

(kw)

Feeding motor

(kw)

Output

(kg/h)

Dimension

(mm)

WSE46

46

9:1

11

0.55

80-100

1530*650*1040

WSE70E

70

8:1

22

0.75

200-300

2800*1100*1600

WSE70F

70

9:1

30

0.75

300-400

2480*1100*1600

WSE100

100

11:1

55

1.5

600-800

3600*1160*1900
---