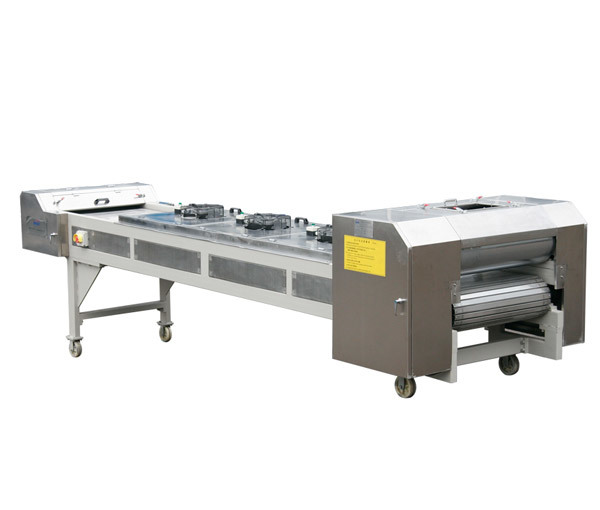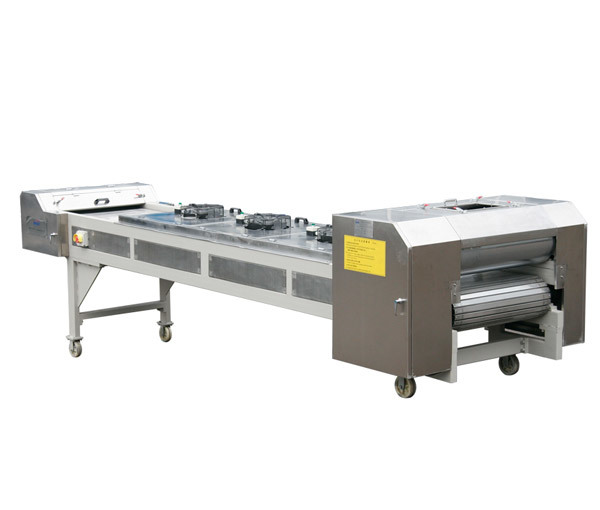 YPJ series stainless steel air cooling belt
---
Keywords: Mixer, extruder, cooling tablet press
Summary: The company focuses on R&D and manufacturing of powder equipment, plastic powder equipment, powder machinery, powder coating equipment, powder production lines, powder coating equipment, and powder coating automatic production lines.
YPJ series stainless steel air cooling belt
---
The cooler is consists of cooling rolls , stainless steel segment conveyor , air blowers , crushers , frame and motors . The kneading material flowing down from extruder are squeezed by the water chilled rolls into a long and wide sheet at thickness 1-1.5mm. The rolls are chilled by chilling water inside . The sheet is conveyed into the crusher while cooled by fans or chilled air blower continuously , at the end , the crusher breaks the sheet into chips and chips fall down to the material container.
Steel Belt Cooler for powder coating is one of the main products of Yantai Wutai chemical equipment Co.,Ltd with good price and quality,Factory direct sales Low price.Our company is a professional supplier(s) china and manufacturers China,with various products on sales.
Features
*Roll surface is carbon steel with special surface treatment
*Cooling by chilled water
*Double layer rolls , two emergency buttons
*Each to cleaning and maintenance
Model

Roll dia

(mm)

Width

(mm)

Length

(mm)

Output

(kg/h)

Motor power

(kw)

YPJ-408

191

800

4000

200

1.5

YPJ-508

191

800

5000

300

1.5

YPJ-509

290/191

900

5000

500

2.2

YPJ-612A

290/191

1200

6000

700

2.2

YPJ-612B

450/191

1200

6000

800

2.2
---